Das Thinga'Ma'Bob - $18,529.00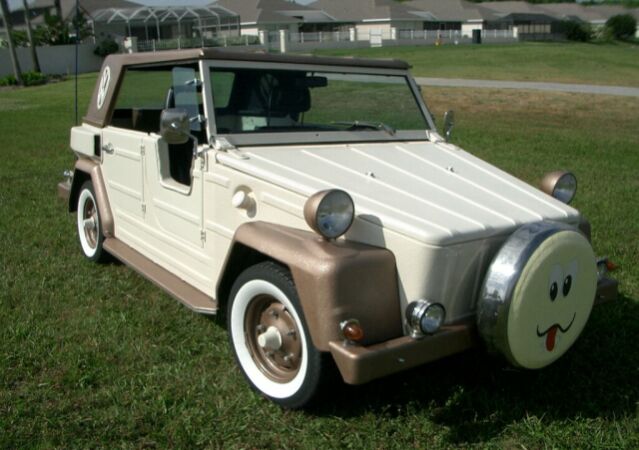 This 1974 Type 181 (The Thing) was bought in 1998 from the 3rd owner. It was brought back to life as a "Work Of Art (suitable for framing!)" The customization was finished in early 2002 after more than 2500 hours of effort. Many of the photos were taken when it was first finished and after a color change about 6 years ago after that. And of course there's a section with the current shots done after a complete repaint this fall. There was another color change (going back to a dark brown) along with additional accessory changes such as tires, wheels, chrome trim, etc.). Be sure to check out the 60+page narrative of the customization under the "Full History" icon just below. Enjoy your visit and get in touch if you're interested in engaging in an "adoption" negotiation!
Click Below For More Information About Das Thinga'Ma'Bob:
To contact me by E-Mail: BobWitte@Hotmail.com.